How to Build A Successful Mobile Strategy eBook

If you are getting hung up trying to figure out and plan for the mobile web, you are not alone.

This eBook will help you navigate the world of mobile so that you can effectively plan for a mobile site that supports your business goals. You'll be able to
understand and articulate the "why" behind the mobile landscape
tackle the strategies behind mobile project plans
solidify key talking points to help "pitch" the mobile plan to your stakeholders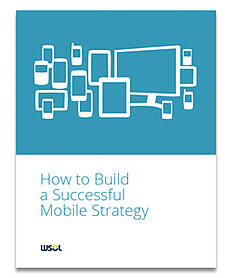 Request a copy of our Mobile Strategy eBook today. Fill out the form to get started.